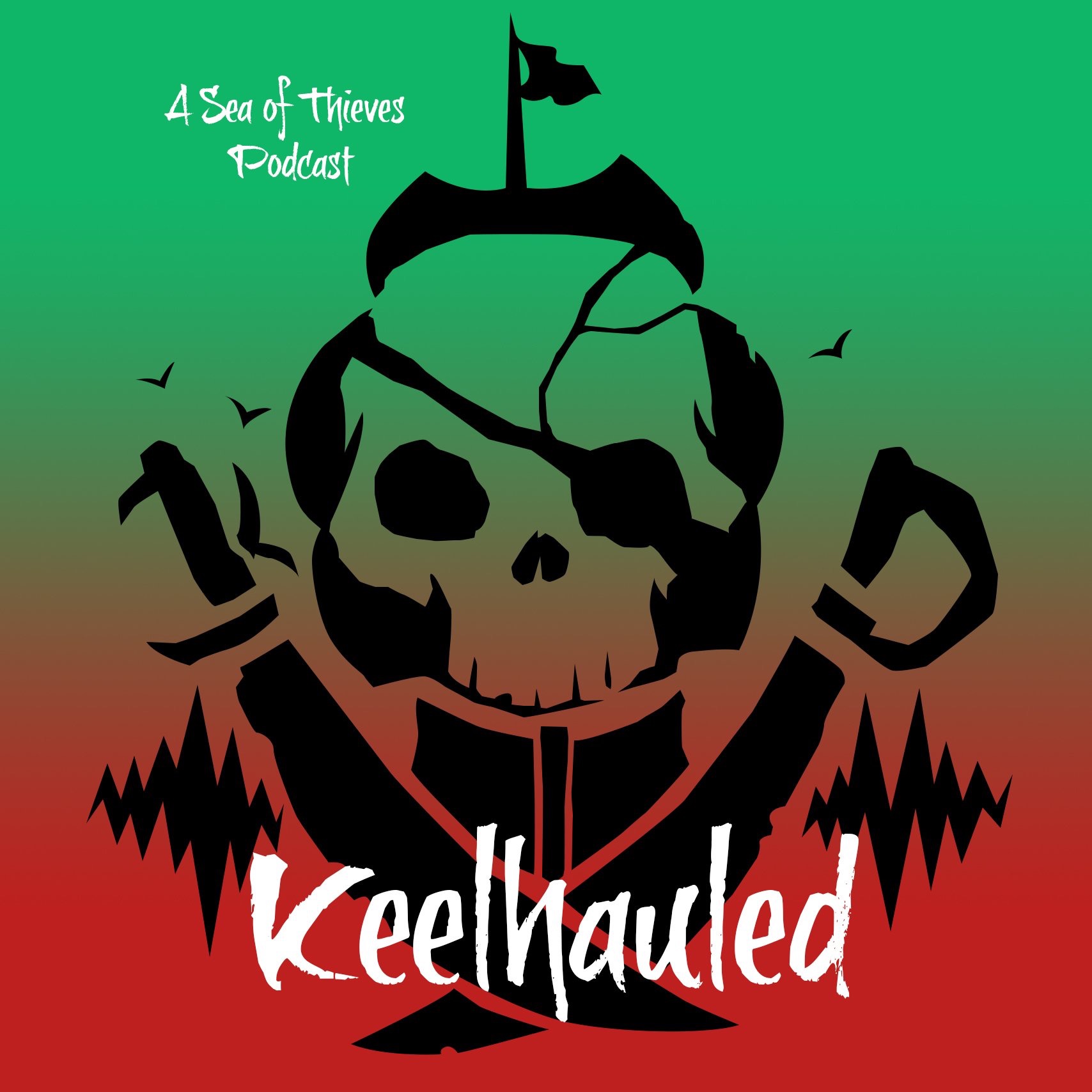 Ahoy pirates! This week CJ and I dive into some of the latest news for Sea of Thieves while we tackle an interesting idea of what a could Sea of Thieves look like if it had a separate game devoted to different game modes. Season 4 is this week and it looks like we're going under the sea, so get your snorkel and get set!
Links:
CJ Twitter - https://twitter.com/superpac
Pirate Twiter - https://twitter.com/CeejOfThieves
Support:
www.patreon.com/keelhauledpodcast
 
Sponsors:
Green Man Gaming Affiliate Link - https://www.anrdoezrs.net/click-100173810-13764551?sid=keel
GAMEFLY - Start for only $10 + Get a Month Free! https://www.kqzyfj.com/click-100173810-10480547?sid=keel
LootCrate = 15% off most crates or crate subscriptions. Use the link and code ROBOTSRADIO. https://www.anrdoezrs.net/click-100173810-13902093?sid=keelhaul
Audiobooks.com - Get 3 audiobooks FREE. This includes 2 VIP books. https://www.jdoqocy.com/click-100173810-11099382?sid=keel
 
Contact Info:
Merch: https://teespring.com/stores/keelhauled-podcast
Email: Captlogun@gmail.com
Twitter: https://twitter.com/capt_logun
Twitch: https://www.twitch.tv/capt_logun
Gamertag: CaptainLogun
Keelhauled Podcast Discord: https://discord.gg/5VRabwR
Keelhauled on iTunes: https://itunes.apple.com/us/podcast/keelhauled-a-sea-of-thieves-podcast/id1351615675?mt=2
Keelhauled on Youtube: https://www.youtube.com/user/CaptLogun
Keelhauled on Spotify: https://open.spotify.com/show/2BrEqA6prz6t31wlFgaWaS
For all other shows or information about Robots Radio =)
https://robotsradio.net/
#BlackLivesMatter Equality is necessary.